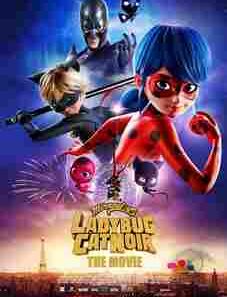 Title:- Ladybug & Cat Noir Awakening 2023
Directors: Jeremy Zag
Writers: Bettina Lopez Mendoza, Jeremy Zag
Cast: Annouck Hautbois, Benjamin Bollen, Antoine Tomé
Genre: Films 2023 | Animation, Adventure, Action
Synopsis: Directed by Jeremy Saag, the story follows teenagers Marinette and Adrien, who are chosen to save Paris from demons unleashed by a villain. They transform into the masked heroes, Lady Bug and Cat Noir, without knowing each other's true identities. This standalone film provides a quick introduction to the legend of Lady Bug and Cat Noir. Both characters are adorable characters, Marinette is clumsy, she always falls and causes chaos wherever she goes, even though she has a heart of gold. Watch online Ladybug & Cat Noir Awakening 2023 full movie in HD quality on Lookmovies.