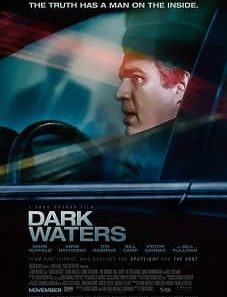 Directors: Todd Haynes
Writers: Nathaniel Rich, Mario Correa
Cast: Mark Ruffalo, Anne Hathaway, Tim Robbins
Genre: Film 2020 | Biography, Drama, History
Rating: 7.6/10
Descriptions: Robert Bilott is a corporate lawyer who defends large corporations with great efficiency. One day he is visited by a farmer who was sent to him by his beloved grandmother to help him. Bilott soon realizes that the chemical company DuPont has been poisoning the drinking water of a small town for years, killing hundreds of animals and poisoning locals as well. The lawyer begins a seemingly hopeless struggle to protect the little people against the huge corporation. The stake in the legal fight against one of the world's largest chemical plants is to bring to light the many mysterious illnesses and deaths, as well as decades of drinking water pollution. A lawyer is risking everything, his career, to find out the truth.
---