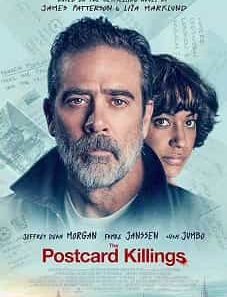 Directors: Danis Tanovic
Writers: Tove Alsterdal, Ellen Furman
Cast: Jeffrey Dean Morgan, Famke Janssen, Cush Jumbo
Genre: Film 2020 | Crime, Drama, Mystery
Rating: 5.6/10
Descriptions: The Postcard Killings is a crime drama movie. The movie is telling about Jacob Kanon, a New York Police Department detective, is a long way from home. In his long journey, he has already visited the most beautiful cities in Europe. However, it is not the landscape that attracts him. For him, every cafe, cathedral or museum is a clue to his daughter's killers. In an attempt to save the next victims, Jacob will join journalist Dessie Larsson, who help him to get justice.
---