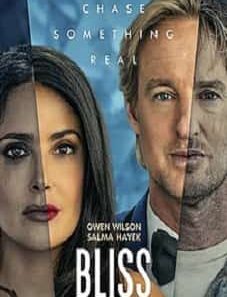 Directors: Mike Cahill
Writers: Mike Cahill
Cast: Owen Wilson, Salma Hayek, Nesta Cooper
Genre: Film 2021 | Drama, Romance, Sci-Fi
Rating: 5.2/10
Synopsis A story of a guy whose name is Greg Wittle. He is having a bad time when he is divorced and fired too. His life takes a quick turn when a street-living woman guides him that this whole world is broken, polluted. She tells that it is a computer simulation. Mike Cahill has written and directed this movie, "Bliss (2021)". Here on the Looks Movie website, viewers can watch 2021 released movies in Full HD Quality.
---