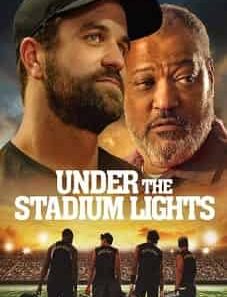 Directors: Todd Randall
Writers: John Collins, Chad Mitchell
Cast: Laurence Fishburne, Abigail Hawk, Noel Gugliemi
Genre: Film 2021 | Action, Drama, Sport
Rating: 3.8/10
Synopsis: Under the Stadium Lights, 2021 is Todd Randall's directed Action, Drama, Sport film. In the movie, Abilene Eagles get a crushing defeat that ended their season. People believe that Abilene Eagles are not left in the race. The whole team is facing the critics both on and off the field. Players finally realized that they can only win if they stand united after the guidance of their team chaplain and a surrogate father. With Lookmovies you are enjoying the fresh Hollywood films daily.
---