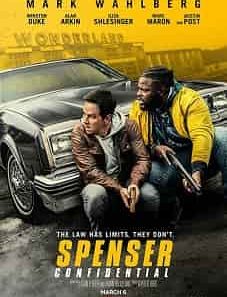 Directors: Peter Berg
Writers: Sean O'Keefe, Brian Helgeland
Cast: Mark Wahlberg, Winston Duke, Alan Arkin
Genre: Film 2020 | Action, Comedy, Crime
Rating: 6.2/10
Descriptions: Spenser Confidential is a crime thriller movie. The movie tells the story about Spenser (Mark Wahlberg). He is a former policeman known to create problems. He recently comes out from jail and about to leave Boston forever. But before he leaves his town, he wants to help his old boxing coach and mentor (Henry). This is Hawk (Winston Duke), a cheeky and hairless MMA fighter who believes that he can be a tougher opponent than Spenser has ever been. When two ex-colleagues of Spenser are murdered, he recruits Hawk to help him to investigate and bring justice to his friends.
---