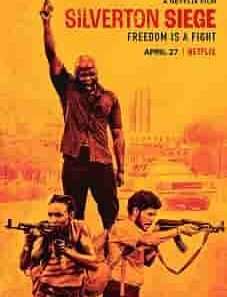 Title:- Silverton Siege 2022
Directors: Mandla Dube
Writers: Sabelo Mgidi
Cast: Arnold Vosloo, Sarah Kozlowski, Thabo Rametsi
Genre: Films 2022 | Action, Crime, Drama
Rating: 5.3/10
Synopsis: Silverton Siege 2022 film story follows a militant chapter of the African National Congress devoted to the abolition of apartheid in South Africa. The three guys were tasked with sabotaging a government oil plant while minimizing civilian deaths. When the guys get to the refinery, they quickly discover they've been set up and are pursued by armed police until they return to Pretoria. When they arrive, the unhappy three take refuge in the first structure they come across a bank. With scores of hostages inside who they refuse to murder and a small army of heavily armed police officers outside, the freedom fighters will have to think quickly if they expect to exit the bank alive without killing anybody. Browse popular cinema films and television shows on Looksmovies website with no ads.
---