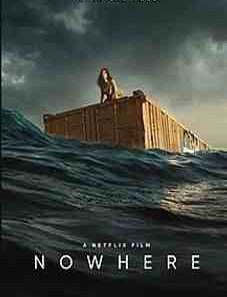 Title:- Nowhere 2023
Directors: Albert Pintó
Writers: Indiana Lista, Ernest Riera, Seanne Winslow
Cast: Anna Castillo, Tamar Novas, Tony Corvillo
Genre: Films 2023 | Drama, Thriller
Synopsis: When we discover that war has begun to break out throughout the world, nowhere begins. Inside a shipping container, Mia and Nico are joining another group of refugees attempting to flee for a better life. However, the trip to the docks is dangerous and demonstrates the ruthlessness of the regime assuming power, which kills women and children. As a result of the soldier's massacre, Mia and Nico are split up and left in her container by themselves. When the container is lost at sea, Mia is left on her own and compelled to continue the journey, where she encounters a new danger. as she drifts aimlessly through the water. You can know about movie stories, release dates, genres, casts and more on LookMovie website in HD.