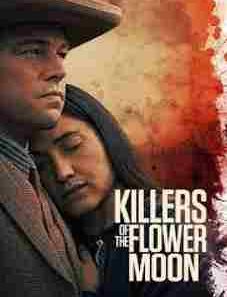 Title:- Killers of the Flower Moon 2023
Directors: Martin Scorsese
Writers: Eric Roth, Martin Scorsese, David Grann
Cast: Leonardo DiCaprio, Robert De Niro, Lily Gladstone
Genre: Films 2023 | Crime, Drama, History
Synopsis: Killers of the Flower Moon, the gripping historical thriller based in the 1920s directed by Martin Scorsese begins with a lament. The Oklahoma Osage tribe's elders get together to mourn the younger members of their relatives who have been drawn in by their white neighbors' decadence. Many of these "deaths" are spiritual in nature, but many will materialize as the horrifying conclusion of a complex scheme to defraud the Native Americans of cash amassed from the region's copious oil reserves. In his 2017 nonfiction book of the same name as the movie, author David Grann detailed this horrifying real-life scheme and the investigation into it conducted by the Federal Bureau of Investigation at the time. Loved true stories, watch Killers of the Flower Moon on Look Movie website.