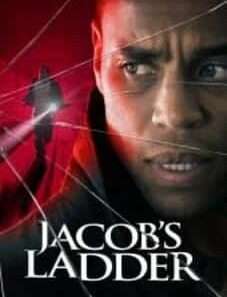 Title:- Jacob's Ladder
Directors: David M. Rosenthal
Writers: Jeff Buhler, Sarah Thorp, Jake Wade Wall
Cast: Michael Ealy, Jesse Williams, Nicole Beharie
Genre: Films 2022 | Horror, Thriller
Rating: 3.5/10
Synopsis: The main character in Jacob Singer's story in Jacob's Ladder is a medic who worked in Afghanistan but was unable to save his brother's life. He has a lovely home life with his wife, Samantha, and their child back home where he works as a trauma surgeon in a VA hospital. Jacob is then approached by a mysterious stranger who informs him that his brother Ike is still alive. Ike is hooked to HDA, an experimental medication that Jacob searches down and discovers that it purportedly helps people forget unpleasant memories of battle. Ike is brought back home by Jacob, who soon begins to have strange hallucinations of his own. Viewers can enjoy movies and tv shows free on Lookmovies collection.