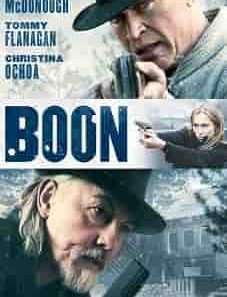 Title:- Boon 2022
Directors: Derek Presley
Writers: Neal McDonough, Derek Presley
Cast: Neal McDonough, Tommy Flanagan, Christina Ochoa
Genre: Film 2022 | Action, Crime, Drama
Rating: 6.3/10
Synopsis: Boon 2022 movie is about Fed Agent Redd who tracked the dangerous Boon to the Washington-Canada border but was unable to discover him. A mafia assassin also pursues and finds him, but even though shot in the stomach. Boon kills the mobster. Catherine, Boon's next-door neighbor, is a widowed Baptist pastor with a teenage son named Elijah. She tends to him, but he removes the bullet on his own. When he finds that local mobsters from an underground syndicate led by a crime leader are forcing her to let them dig a tunnel on her land to operate a smuggling operation involving his obnoxious daughter-in-law, who requires Catherine's property to finish the tunnel, he rallies to her rescue. Stream full length movies and tv shows on LookMovie 2022 collection in HD print.
---